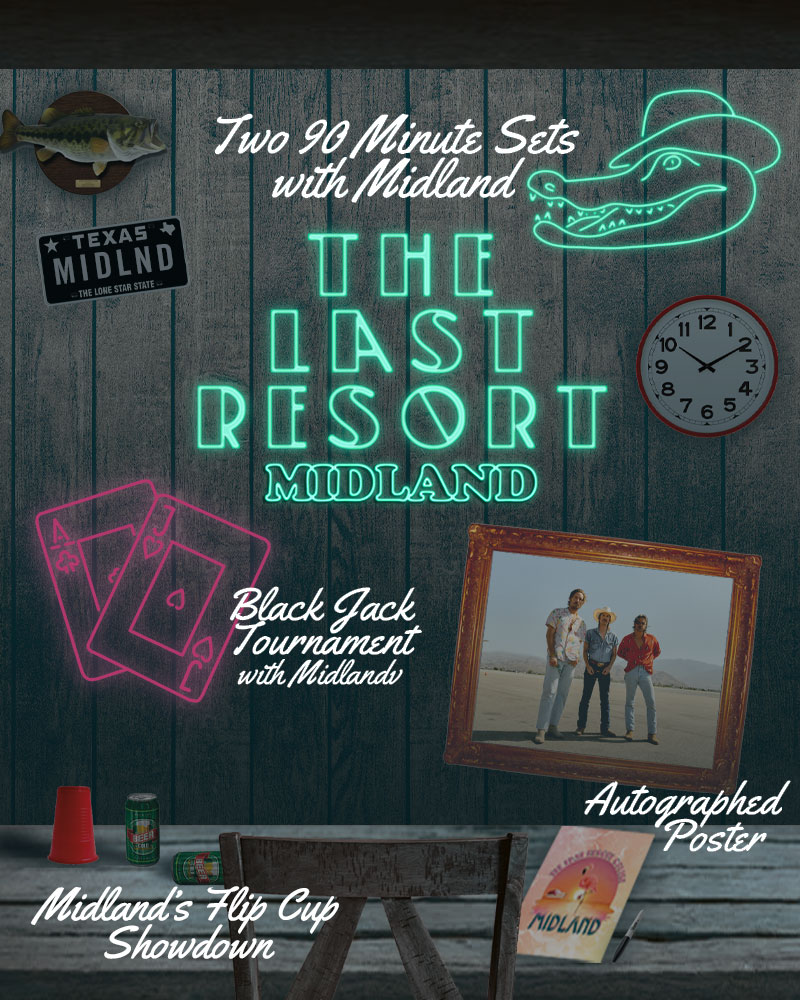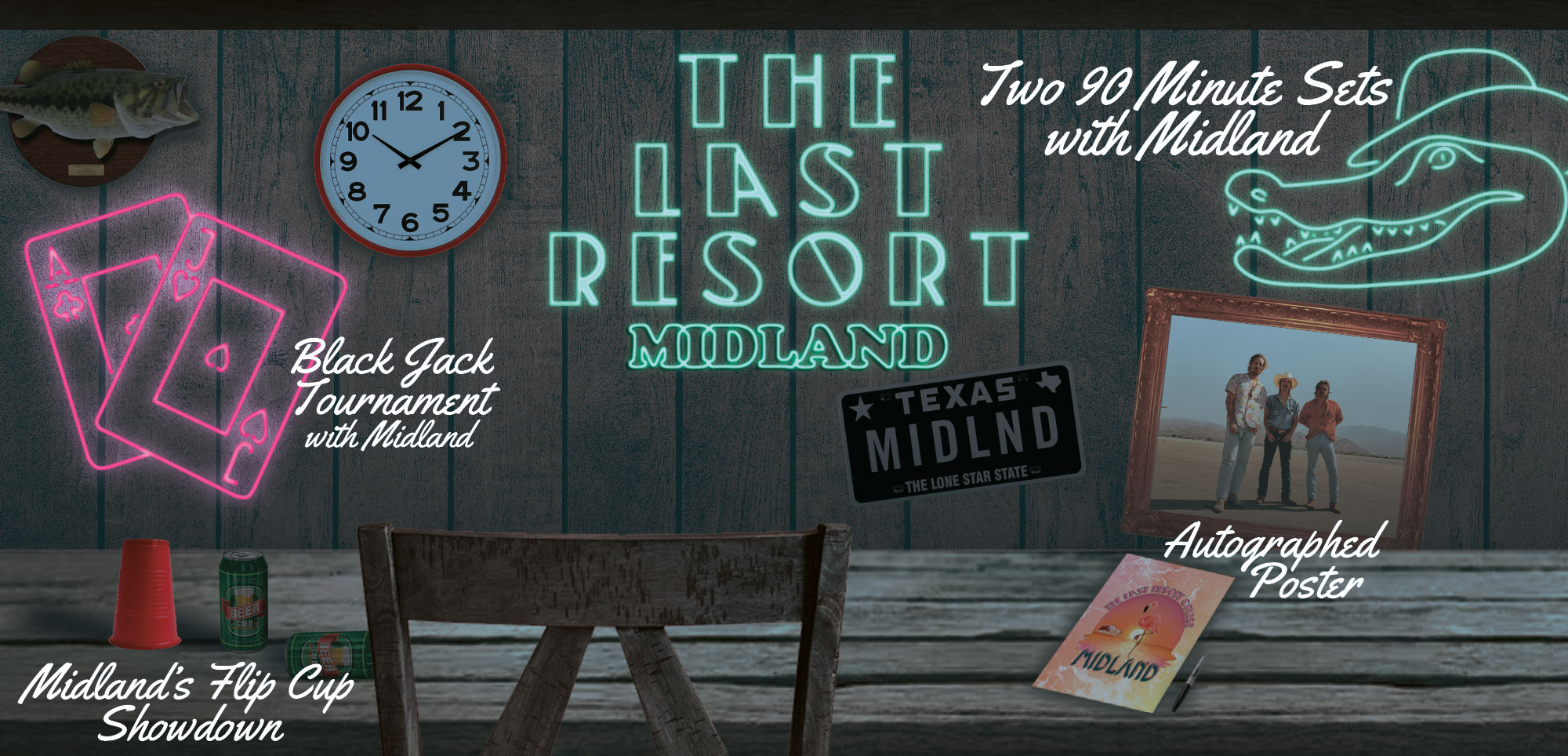 Welcome to the Electric Rodeo
The Gator Boys are taking their show on the sea! Join Midland and all their pals for The Last Resort Cruise, sailing April 1-5, 2024 from Miami to Great Stirrup Cay, Bahamas. We'll bring a little Texas flair aboard our floating oasis, Norwegian Pearl, and cruise off to a four-night 21st Century Honky Tonk paradise on the sea.
On board The Last Resort Cruise, every hour is happy hour. This electric rodeo will have you front row to two unique performances from Midland and unbelievable shows from our top shelf lineup. Get ready to lose your blues alongside fellow Midlanderos and music lovers with specially curated activities from Mark, Cam, and Jess, one-of-a-kind opportunities to interact with the artists you love, and of course, Insólito Tequila! It's going to be one helluva good time— so get checked in and we'll see y'all out there!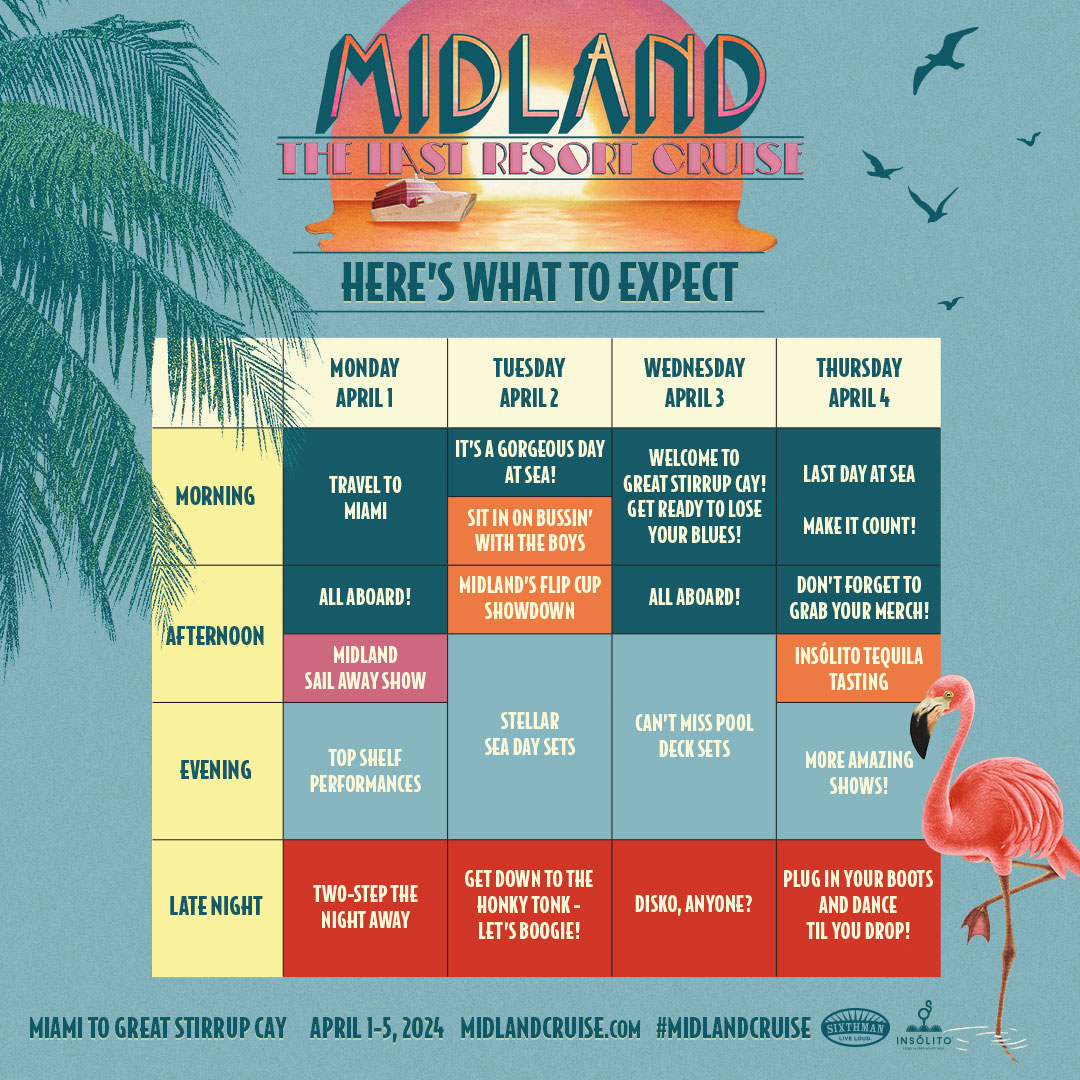 Island Adventures Await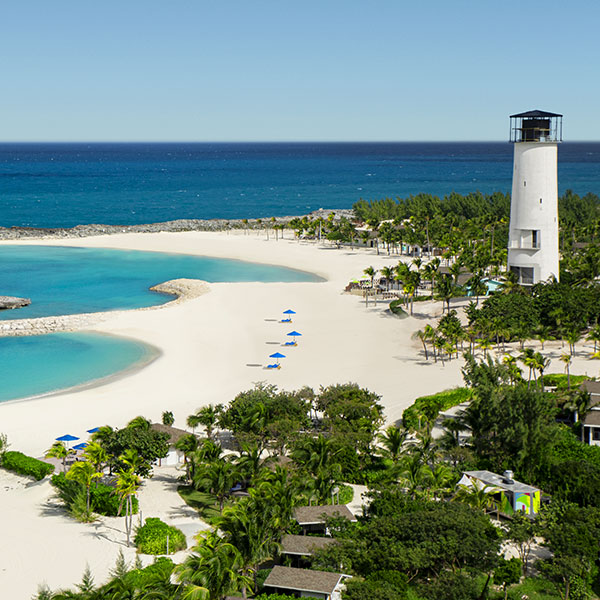 Wednesday, April 3, 2024
It's our own private island in the Bahamas where only Last Resort cruisers are allowed! With its white sand beaches stretching for miles and clear blue waters it's as awesome as it sounds. Grab a snorkel, hang a hammock, or enjoy a beachside barbeque while you soak in the rays.
Bonus! Guests who purchase a beverage package will be able to use it for all-inclusive drinks on Great Stirrup Cay, too!
Shore Excursions in Great Stirrup Cay, Bahamas
Please note: Shore excursions will not be available until 4-6 weeks prior to sailing. You will be able to book an excursion once you have received your reservation number.